Board of Directors
JoAnne Reints
JoAnne Reints, President

The series of hurricanes which struck our coast, including the deadly Katrina, served as poignant examples of the need for this organization. It was JoAnne Reints' dream to spearhead a team that would be prepared to provide proactive assistance within a matter of hours rather than days or weeks after a disaster. Together, with her contacts of a few dedicated volunteers, her dream has sprung to life. This resident of coastal Alabama has been part of animal rescue in South Dakota, Utah, Florida, Texas and as of the past 5 years, the southeastern United States.
Vice President
Vacant, Vice President & National Coordinator
Treasurer
Open, Treasurer

Vacant
Keith Lender
Keith Lender, Secretary

With a lifetime devotion to animals and their welfare, Keith recognized the need for better emergency planning for animals affected by natural disasters. Retired from the U.S. Navy and now teaching disadvantaged youths, Keith has spent countless hours working with groups such as Indiana PAWS and German Shepherd Rescue. He has enthusiastically embraced the mission of ACT as a way to improve and expedite care of animals after natural disasters.
John Walling
John Walling, Information Systems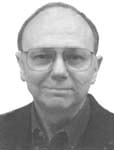 John served in the Air Force after high school and then graduated from University of Colorado Medical School in Medical Laboratory Science. Early in his career, John switched to developing and managing Laboratory Information Systems. After taking an early retirement, John has worked as an independent Internet consultant. John has previous non-profit experience as secretary/treasurer for Drug Abuse Resistance Education in King County, Washington for five years. During the Katrina disaster, John joined the KatrinaHelp.info wiki team to document resources for Animal Rescue in Louisiana and Mississippi. Since Katrina, John has worked with ACT to develop Internet resources for assisting animals in disasters throughout the U.S.
---
Updated July 24, 2007
See also
External links